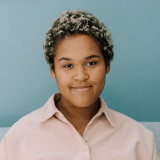 In a collaborative setting, our cardiologists, cardiothoracic, and vascular surgeons, perform thousands of non-invasive, minimally invasive, and interventional procedures yearly in state-of-the-art facilities, including two hybrid operating rooms, catheterization and electrophysiology labs, and a dedicated Vein Center.

With innovation at the forefront of care, the Heart & Vascular Institute specializes in advanced heart failure, coronary artery disease, atrial fibrillation (AFib), all types of aortic aneurysms, valve disease, and many other cardiovascular conditions. And it's all happening right here – in Brooklyn.

I wanted to thank everyone at this facility for the quality of care and compassion they showed during my stay. I went into the emergency room . The staff in every part of the hospital was friendly, they made me laugh which kept my spirits up.

Today is my last day of infusion. But I know I will be back …not as a patient but a visitor. I have only positive things to say about the nurses at Medilife here in infusion and also on the 4th Floor. They all called me by my name when I walked in the door.
Make an appointment and
visit the
polyclinic